Marina management software of the next generation.
Marinacloud is an innovative, powerful and user friendly marina management software
developed by a team of experienced marina professionals and engineers.
Designed by marina managers for marina managers.
Optimize your marina operations
We spent years of developing and modelling the best operational procedures to prototype a business model of an efficient marina. After thorough and intensive testing in real-time conditions, we translated our models into standardized and reliable software using state-of-the-art cloud technology.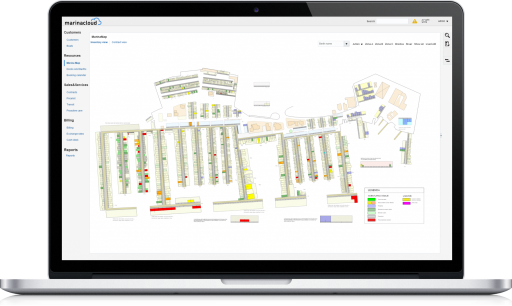 Be more productive

You have a serious business to run. Many expensive boats, hundreds of berths, tons of problems… You need a stable sistem to help you with billing, contracts, berth management, keeping track of guests in transit and  pleasing permanent guests – as well as all other boring, yet important tasks such as accounting and reporting.
Marinacloud is an integrated marina management system which automates all relevant business processes in a marina. So you can spent more quality time with your customers to solve their real problems.
Make decisions based on facts not feelings
Marinacloud delivers the most important numbers straight to your dashboard, 24/7.
Now you can make the important decisions faster and smarter, based on true facts and figures and not feelings.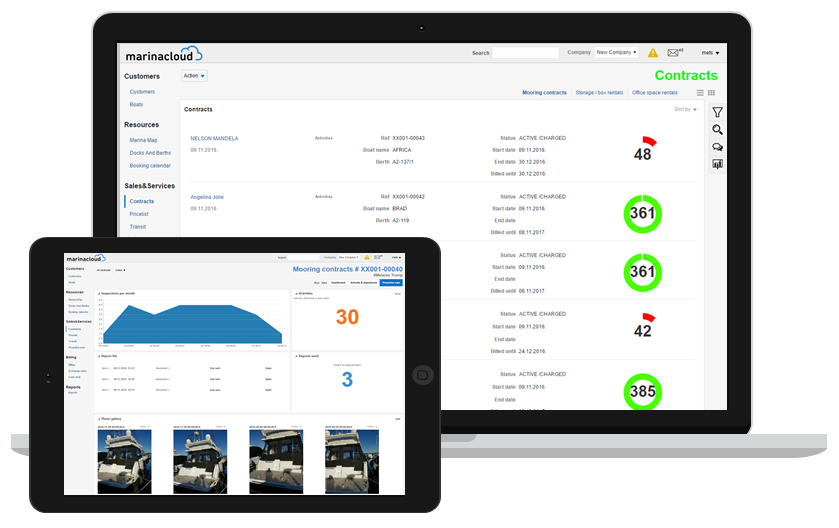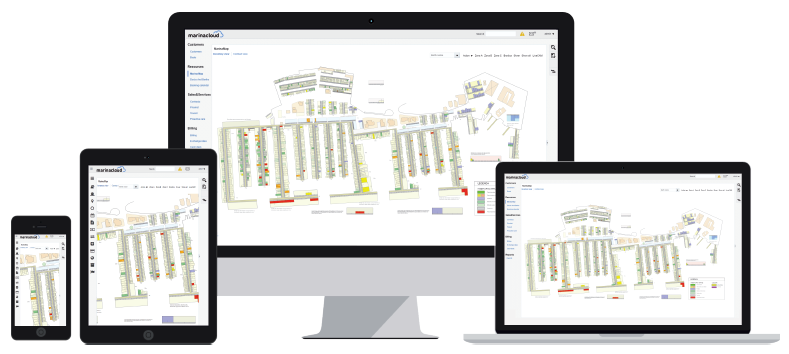 The entire world has gone mobile and so have marinas too. Marinacloud is designed for conventional computers and mobile devices. You don't have to be in your office to be fully operational. With marinacloud, you go to where your customers are. Simple and easy to use everywhere you go.
All your mailing needs in one place
An email is often a customer's first impression of your marina, and you don't get a second chance to make a good first impression. With Marinacloud, all of your emails will be professional and custom-made for your marina.
With Marinacloud, you can:
easily craft mail templates at a professional level

send one or one thousand mails with just a single click,
say goodbye to your specialized mailing system
monitor all correspondence with your customers easily and quickly
And most importantly, attract, retain and impress your customers with no added effort.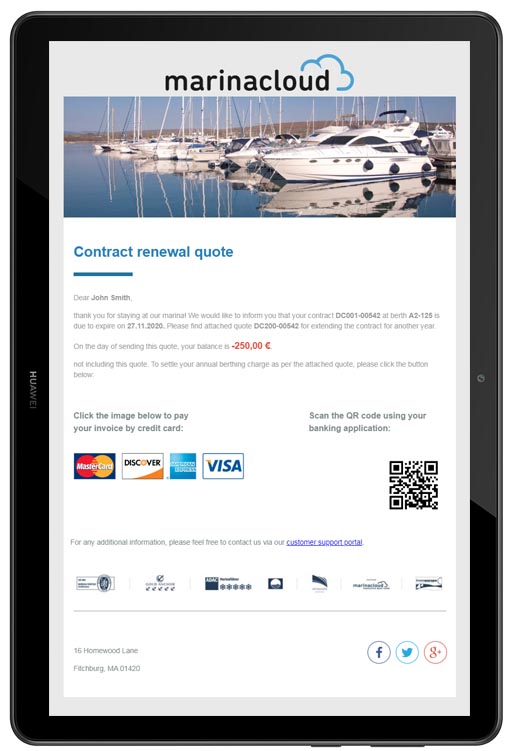 Not all clouds are the same

Your whole business relies on your data. When it comes to data, there is no substitute for quality. We run on best-in-class Oracle Cloud technology, which powers numerous global corporations, banks, incurance companies, goverments and many other.
The only marina management software which can be for free.
We created a series of products and services designed for your customers in your marina. If you are interested in the collaboration with us to offer our products and services to your existing customers, you can extra profit much bigger than our moderate subscription costs. No additional work required. Please continue reading and contact us for more details.
With a very little effort you can get our marina management software for free, protect your marina from disasters, have happy customers and earn additional income. We all win.

We will make your customers happier
Boat safety is one of the most important criteria for customer satisfaction. Customers entrust marinas with their valuable boats and expect due dilligence in protecting their property. Proactive Boat Care is an innovative and award-winning system which combines modern technology and our lasting experience in the marina industry to ensure the maximum safety of every boat in the marina.
Reinventing the Dock Walk
Marina staff traditionally performs regular dock walks to check the status of every boat and berth. With Proactive Boat Care module these activities are recorded straight into our application on a rugged android smartphone. Every activity performed on the vessel is logged with a description and a photo. Once a week (or at your own schedule), a photo of every single vessel in the marina is taken and saved in the system. You have a recorded log of your performance as measure of your service and responsibility.
You customers can review these activities with a specialy designed mobile application as described bellow.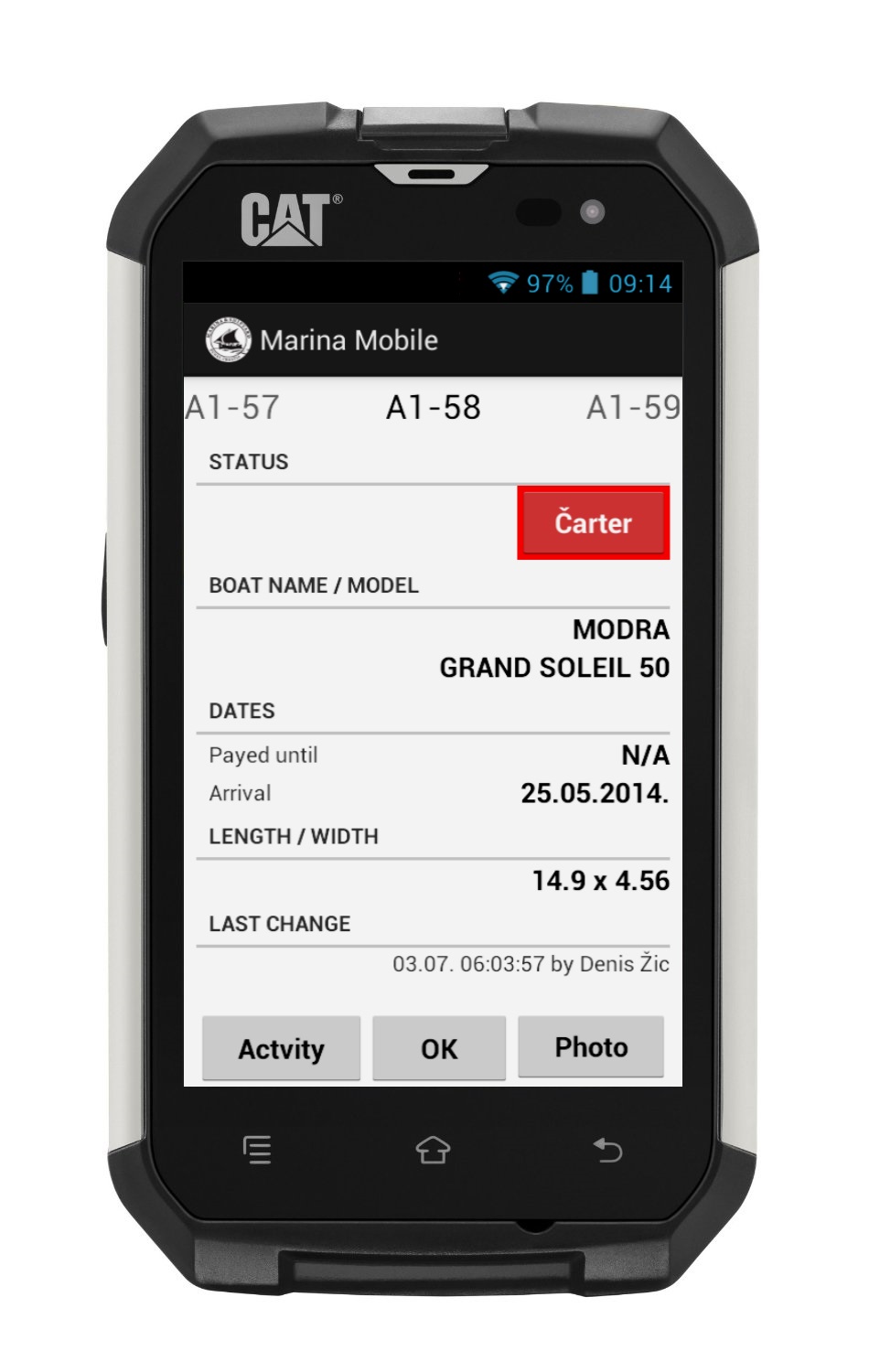 Monitoring of the boats in your marina 24/7 with our smart IoT sensors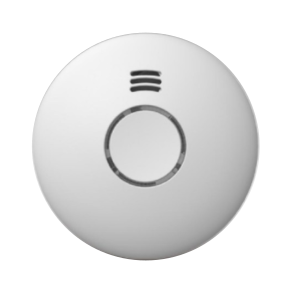 Smoke detector
Generates alerts if it detects smoke or excessive heat in the boat, allowing for a quick reaction to prevent a devastating fire accident that can easily spread to many boats in a marina.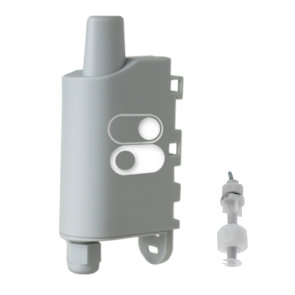 Bilge sensor
Alerts you of water presence in the boat, allowing you to both save the boat from
sinking, but also to prevent damage caused by long-term water presence.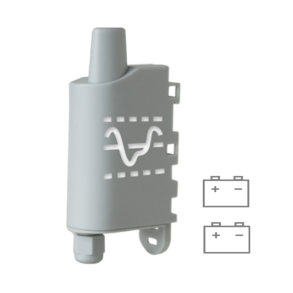 Battery sensor
Informs the owner of any irregularities with the boat's batteries, allowing to significantly prolong the batteries' life expectancy and saving a lot of money in the long run.
Take action to avoid damage and disasters
Whenever there is any safety issue detected through the sensors, your staff in charge will be immediately informed via email, voice call and web aplication. You can react within seconds instead of hours.
You can provide unprecedented safety to all customers in your marina, but also protect your business. Everybody wins.
Find out more
Stay in continous communication with your customers
The Proactive Boat Care mobile application displays all data and information collected from different sources in a simple and structured form. Within seconds, the boat owner can see the latest photo of your boat, an inspection log from the marina with the list of marina employees who checked your boat and potentially carried out activities required to protect your property.
The boat owner can instantly check all the measurements collected from the various sensors you installed on your boat as well as possible alerts or warnings generated by those sensors.
Your customers will love this service and chose your marina instead of your competition not having this service.
Soon we will publish a new release having docking assistance, automation of the check-out procedure as well as the integration with power pedestals.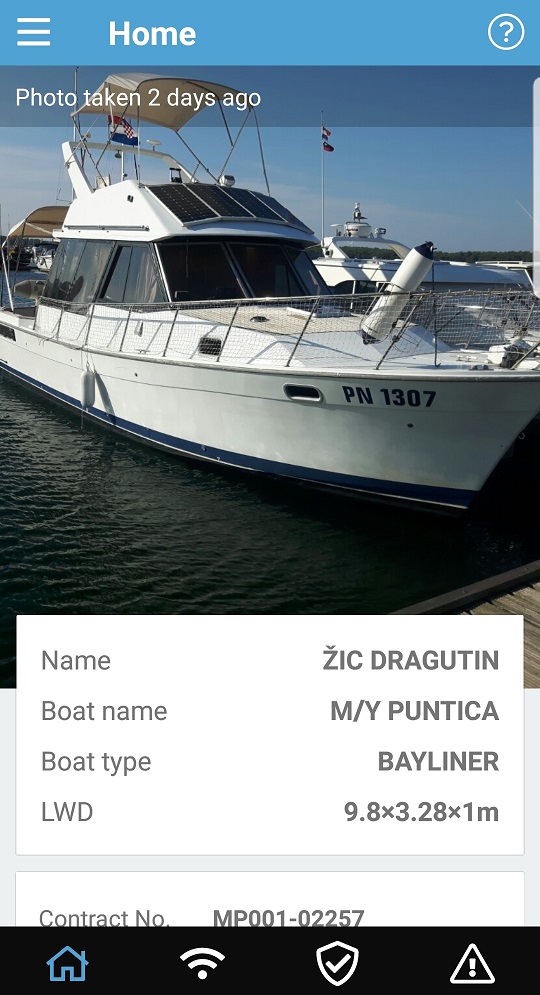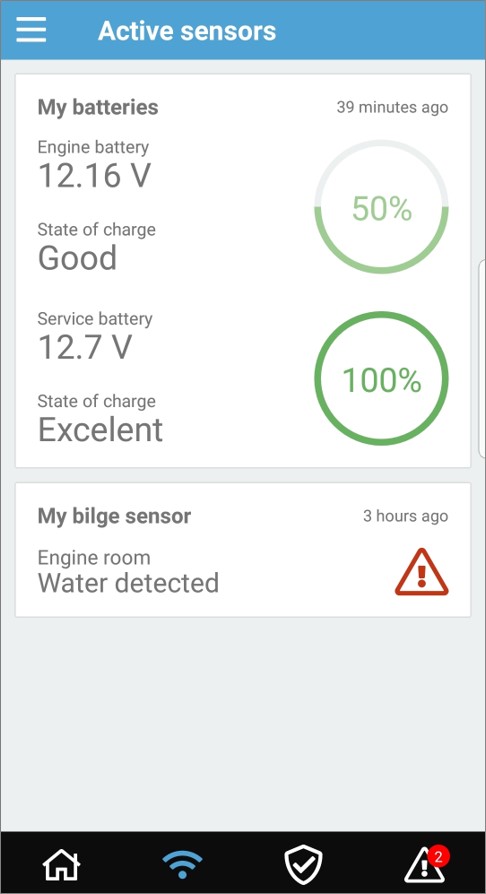 Ready to switch to Marinacloud ?
We have a very simple and transparent pricing policy, starting from only 0.25€ per berth.
Select the edition which might be the most appropriate for you, choose from a wide selection of addons, multiply by the number of berths.
Unlimited number of users.
Request a 30 day free trial license to try it out!
Editions and pricing
Free trial